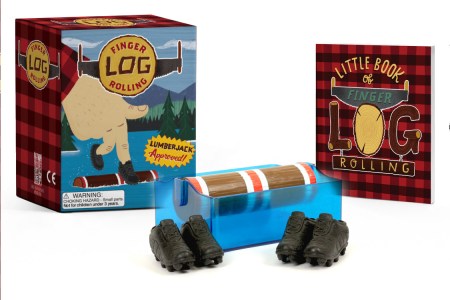 Finger Log Rolling
Lumberjack Approved!
Challenge your friends anytime, anywhere to a competition of skill and speed with Finger Log Rolling! Have the best finger endurance and be the last one standing to be crowned "The Log Rolling Champion."
This kit includes:
Plastic basin to hold water
4″ revolving mini log
Two pairs of finger shoes
32-page illustrated mini book with history, log rolling techniques, and the rules of the game
Read More
ENJOY THESE DESKTOP SPORTS BESTSELLERS TOO!