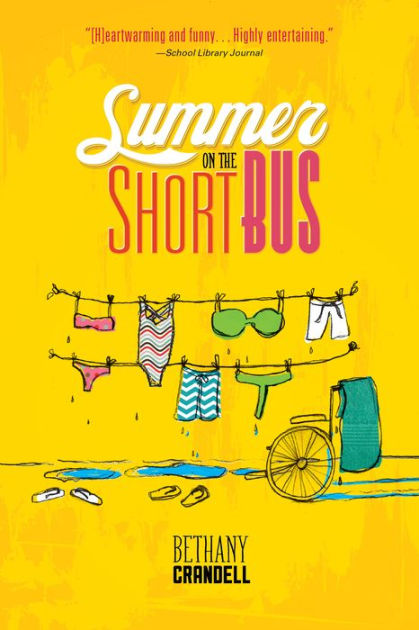 Summer on the Short Bus
Seventeen-year-old Cricket Montgomery was born with a silver spoon in her mouth (though Tiffany Platinum would have been preferred). So she is pissed when her father ships her off to a rural-Michigan summer camp. And when the short busses pull up, she is shocked to see that she will be counseling children with special needs.

What puzzles Cricket more than just a world without Louis Vuitton and four-star restaurants, is how these "strange-faced" kids are so comfortable with themselves. But when she connects with another counselor named Quinn, and when she becomes involved with the end-of-the-summer talent show, Cricket begins to see that she may have been the one with the problem all along.
Read More
Praise
"In her debut novel, Crandell draws from her experience raising a daughter with cerebral palsy, sensitively conveying the impact of stereotypes and hurtful comments without resorting to moralizing. Uncomfortable moments, unflinchingly conveyed, are gingerly balanced with a sense of humor. Crandell creates a maddening yet sympathetic character in Cricket, who is realistically slow to learn her lessons in compassion and human kindness."
—Publishers Weekly"

"[Cricket's] growth is a reminder that acceptance of others is hard work, but good work, too."
—Booklist

"The novel is heartwarming and funny... Highly entertaining—this book will appeal to reluctant readers."
—School Library Journal

"A surprisingly genuine title in an industry known for spewing out pre-manufactured crap".
—Library Journal

Read More
Read Less