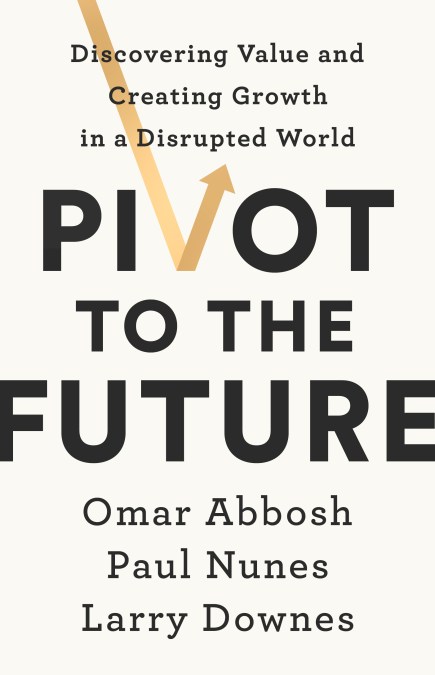 Pivot to the Future
Discovering Value and Creating Growth in a Disrupted World
A radical new business model for thriving in the face of constant competitive threat and ceaseless technological disruption–based on Accenture's major new research of over 1,000 companies across 30 industries.
Competitive threats can come out of nowhere, confronting every business with the possibility of extinction. Based on an extensive, multiyear Accenture research project, The Wise Pivot Strategy shows how to turn these threats into golden opportunities. Leaders must understand how to mold a business capable of winning in three timeframes: the "old," the "now," and the "new" – wisely pivoting between today's revenue needs and tomorrow's opportunities.
In markets driven by continuous technology-based change, leaders must generate revenue and keep investors happy (improve the "old" and grow the "now") as well as reach the next generation of customers and retain top talent (scale the "new" the instant markets are ready for it). One pivot is followed by the next and the next, creating inter-connected, rolling strategies that continually reallocate assets and investments to balance old, current, and new lines of businesses and markets.
Read More